Come Play and Learn With Us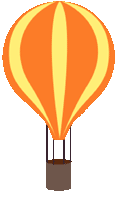 Loveland Sports
Day Camp
1. Do I have to reserve a spot each week upfront or can we reserve spots later? You must reserve at least two camp weeks in advance so that we can plan staffing. Each additional week must be reserved with a $10 deposit. Balance is due, by our automatic payment system, at least 2 weeks prior to the week attending. The Camp Director and Camp Administrator will work with you if you need scheduling assistance.
2. When do you pay for the camp? The non-refundable registration fee, the first two weeks payment amount due, and the non-refundable deposit for reserved future weeks must be paid, upon registration, before your camper may start. Payment for all other weeks (minus the $10 deposit already paid) are automatically withdrawn 2 weeks prior to the registered week of camp. There is reoccurring financial information that MUST be completed at registration unless you are paying your balance, in full, upon registration.

3. Payment Options: You may pay the entire balance with your registration by check, money order, ACH withdrawal, or Visa/MasterCard. Or, you may pay using our automatic withdrawal system from your checking or savings account, or recurring charges to your Visa/MasterCard. A $25 fee will be accessed for returned payments due to insufficient funds or declined credit card charges. Children will be dismissed from the camp if the parent's account is overdue.
4. Do you refund for sick days? No. We hire and pay staff based on registration so our costs for the camp must be met. We have done the best we can to establish an economical rate for our campers.