Come Play and Learn With Us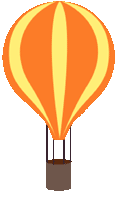 Loveland Sports
Day Camp
Typical Day
Skills Instruction
Rotations are adjusted weekly based on facility use and number of campers. A typical day is as follows:
Example:
7:00-8:30 am - Extended Care (at an additional cost)
​
8:30-8:45 am All in Gym -Prep for Day - Camp Challenge!
8:50-9:20 am Tumble
9:25-9:55 am Tennis
9:55-10:10 am Snack
10:15-10:45 am Field game
10:50-11:20 am Soccer
11:25-11:55 am Classroom/Reading
12:00-12:30 pm Lunch
1:00-1:30 pm Swim
1:30-1:45 pm Prep/Break
1:45-2:10 pm Classroom/Math
2:15-2:40 pm Volleyball
2:45-3:00 pm Break
3:00-3:25 pm Tumble
3:30-3:55 pm Art
4:00-4:25 pm Basketball
4:30 pm Everyone back to the Gym to finish the day!
​
4:30-5:30 pm - Extended Care (at an additional cost)
Children will learn the fundamentals and skills needed for each sport. Every rotation will consist of instruction and practice time to conclude with a fun game to incorporate what was learned. At the end of each week, children will be recognized for their accomplishments.
Skills to be Taught:
Swimming, Tennis, Tumbling, Basketball, Outdoor Safety, Badminton, Volleyball, Track, Soccer, Fishing/Casting, Theme weeks/ special guests.
Academic subjects too! Literacy, Reading, Mathematics
Campers use computer programs to sharpen their skills and maintain their schooling.