Come Play and Learn With Us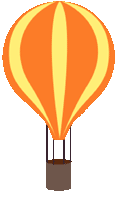 Loveland Sports
Day Camp
Organizing Days and Weeks
1. May we mix full and half days in one week? Yes, but your rate will be for the full day week. We have several families that use the camp at various times based on their schedule.
2. May we sign up for only a couple days per week? Yes. We offer full week sessions (4-5 days in a week) as well as part-week sessions (1-3 days in a week). No refunds will be given if a child is registered for a full week but decides not to attend two random days.
3. May we mix weeks? Some full, some half? Yes. It is our goal to be flexible and you can do some weeks full and other weeks half. These must be designated on your camper's registration.
4. How far in advance can we add, subtract or change week schedules? We need at least two weeks advanced written notice to lovelandcamp@gmail.com to change days or weeks, as we must make sure we have the correct number of counselors and instructors. You may make changes only if spots are available.
5. May parents drop off late and/or pick up early? Yes. One of the camps primary goals is to be flexible for families. If a camper is coming in late, parents will sign in their camper and call the camp director line to have the camper taken to their group activity. If a parent is picking a camper up early, they will need to call the camp director line 15 minutes in advance, to have their camper brought to the sign in/out area.
Please note: Campers must be signed in and out each day by an authorized adult.