Come Play and Learn With Us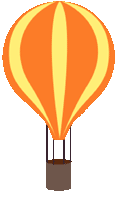 Loveland Sports & Academic Day Camp
Camps will be held the following weeks in 2021:
​
Week 1: May 31 - June 4
Week 2: June 7 - June 11
Week 3: June 14 - June 18
Week 4: June 21 - June 25
Week 5: June 28 - July 2
Week 6: July 5 - July 9
Week 7: July 12 - July 16
Week 8: July 19 - July 23
Week 9: July 26 -July 30
Week 10: Aug 2 - Aug 6
Week 11: Aug 9 - Aug 13
​
Two-Week Minimum:
You may not have a child visit for one day. Please observe our two-week minimum policy.
Twelve 1-week sessions
Ages: 6 - 12 years old
entering 1st grade/completing 6th grade
Full Day:
8:30 am - 4:30 pm
Half Day:
8:30 am - 12:00 pm or 12:30 pm - 4:30 pm
Extended Care:
7:00 am - 8:30 am
4:30 pm - 5:30 pm
Children will be divided into appropriate age groups. These groups will rotate to different stations to participate in the various sports activities. Most activities are 30 minutes in duration.
General Payment Information:
​
The non-refundable registration fee, the first two weeks payment amount due, and the non-refundable deposit for reserved future weeks must be paid, upon registration, before your camper may start.
Payment for all other weeks (minus the $10 deposit already paid) are automatically withdrawn 2 weeks prior to the registered week of camp. There is reoccurring financial information that MUST be completed at registration unless you are paying your balance, in full, upon registration.
Weekly Camper Fees:
Full 4-5 Day Camp: $165 per week
Full 1-3 Day Camp: $135 per week
Half Day Camp: $125 per week (8:30-12:00 or 12:30-4:30)
Extended Care per week: $15 for Before Camp. $15 for After Camp.
$30 for both before and after care per week.
​
Non-Refundable Camp Registration Fee:
$60 per camper
​
Discounts:
--If ALL of your completed registration paperwork, immunizations (on the correct form), and payment are received by LSDC Before April 21st:
Your registration fee will be: $30 per camper
​
--If you attend 4 or more weeks, you will receive $5 off per week, per camper, applied from the 4th week forward.
​
Deposit Information:
A non-refundable $10 deposit for each future week your child will attend is due at registration. It will then be applied, as a credit, for the week the deposit was paid. This deposit holds your child's place that week of camp.
​
Missed Days:
No days or weeks are prorated even if a child misses a day. Please do not ask us to make up days that your child misses.

​
​