Come Play and Learn With Us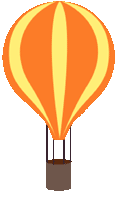 Loveland Sports
Day Camp
1. Do you sign children in and out of camp? Yes. The parent or adult that is on the camper's drop off/pick up permission form, must sign the child in and out of the camp. You can put down adults that are accepted by the family on your Permission to Pick-Up form.
2. Who are the instructors and counselors? The instructors are PE teachers and coaches from our community. The counselors are college students or high school students with extensive background in sports. Each sport will have an instructor and a counselor.
3. Will there be background checks for the workers? Yes, we conduct background checks and reference checks on employees. This is a requirement as a State Certified Day Care.
4. What about medications, inhalers? We have a separate release form for children with medications so we are aware of their medication and we may assist in making sure the child takes it properly. The medical release form must have your doctor's signature, instructions for administering the medication, along with the medication in it's original container.
5. Will there be lifeguards watching during the pool time? Yes there is a lifeguard as well as instructors.