Come Play and Learn With Us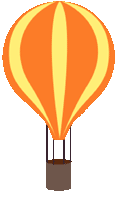 Loveland Sports
Day Camp
Our objective is for kids to have a fun, safe place to learn sports and activities in the summer!
Loveland Sports and Academic Day Camp is a non-profit group dedicated to helping families by providing constructive out-of-school sports learning programs for school age children going into first grade through 6th graders [ages 6 (must turn 6 during the summer) - 12 years old]
The Sports Day Camp allows children to try a variety of sports to determine interests and strengths, to increase self esteem, learn sportsmanship, teamwork and develop athletic skills. The Loveland Sports and Academic Day Camp offers reading, literacy and mathematics in addition to great sports and activities. Camper testing showed excellent gains in reading fluency and comprehension as well as math skills. A portion of the profit from camp will provide scholarships to young athletes at the age group and high school level.
Loveland Sports and Day Camp will be held at Sarah Milner Elementary School in 2023.
We are a non-profit organization. Our tax id# is EIN 84-0722688 .