Come Play and Learn With Us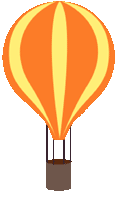 Loveland Sports
Day Camp
Campers will use computers to enhance their reading, literacy and math skills through stories, games and challenges which keep them learning through out the summer.

Reading, Literacy and Mathematics
In tumbling and movement the campers learn balance, strength and coordination for them selves as well as in tandem with other campers.

Soccer, kickball, obstacle courses and much more with plenty of sun and fresh air. Our outdoor activities are typically in the morning to avoid the afternoon heat.
Campers are put in to small class sizes, by ability, to focus on swimming skills specific to them. Safety, and fun are all part of the process. Friday the campers have free time to enjoy the skills they've learned that week.
Paramount to all sports is how to work well with your team. In a variety of games the campers will learn team building and skills.
What would a camp be with out Arts & Crafts? Fun and decorative items are crafted by the campers. Creativity and imagination are let loose to the upcoming artists of the world!