Come Play and Learn With Us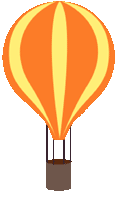 Loveland Sports
Day Camp
1. What is your Teacher/student ratio? The ratio is 1:12 or less.
2. Is the swimming free swim or is it lessons? The swimming (like all the sports) is a skills teaching process. We will group the swimmers based on abilities and teach them swimming skills. We think this is one of the great parts of the camp.
3. What do we bring daily? Children need the following: athletic shoes, sunscreen/hat, shorts (or athletic style pants), swim suit, towel.
4. Is lunch provided? The children should bring a sack lunch each day. We will order pizza every Friday and ask that you sign up, and pay $1 per slice of pizza, at the sign-in table by the end of camp Wednesday. This is available to all campers attending full day camp on Friday's.
5. Will counselors remind kids about sunscreen? Yes, we will remind our campers about sunscreen and drinking water while they learn and play throughout the day.
6. Do the kids need to bring their own equipment? No, we will have the necessary play equipment (tennis racquets, basketballs, etc)
Camp Activities will vary each day. Every day will include multiple sport sessions.