Come Play and Learn With Us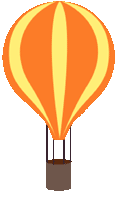 Loveland Sports
Day Camp
A Variety of Sports and Academics Every Day
Soccer
Tennis
Volleyball
Basketball
Swimming
Art
Academics
Tumbling and Movement
Kickball
Camp Challenges
​
Registration is
CLOSED



Please check back in the spring of 2024!
About
Our Camp
Our objective is to give kids a fun, safe place to learn sports and activities in the summer.
The Loveland Sports and Academic Day Camp also offers reading, literacy and mathematics, in addition to great sports and activities. Camper testing showed excellent gains in reading fluency and comprehension as well as math skills.
Loveland Sports and Academic Day Camp is a non-profit group dedicated to helping families by providing constructive out-of-school sports learning programs. We are a state licensed child care facility. Our day camp allows children to try a variety of sports to determine interests and strengths, to increase self esteem, learn sportsmanship, teamwork and develop athletic skills. Loveland Sports and Academic Day Camp is a day program only.
Registration
We are using an online registration system. Please register from the link on our Registration page and we will send you a follow-up email with additional information and confirmation of registration.
Payments
Unless paid in full, upon registration, all billing will be done automatically through a checking/savings ACH withdrawal or recurring payments on your Visa/MasterCard.

Schedule Changes
We are willing to change your campers weeks, from the original registration weeks, if you email at least two weeks before the desired week and space is available. Email lovelandcamp@gmail.com to request changes.
Camp Phone Number 2023: 970-294-9805
We are a non-profit organization.
Our tax id# is EIN 84-0722688